"If you're not an agile, technology-enabled business, it's gonna be really difficult to survive in the future."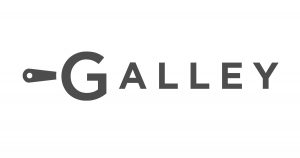 Give An Ovation is the number one resource for ad-free, bite-sized interviews with restaurant experts. For advice on how to build your brand, hire better, navigate COVID-19, and more, SUBSCRIBE! Available on all major podcasting sites.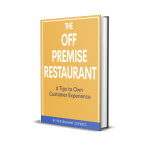 FREE eBook: The Off-Premise Restaurant
6 Tips from experts to find the "new normal" and own your customers
Do you know exactly how much each of your menu items costs you?
If you don't, you're not alone. It's a hard process! That's where Galley Solutions comes in.
Ian Christopher, Galley's CEO and co-founder, and a member of the Society of Fellows of the Culinary Institute of America, came on this episode of Give an Ovation to talk about how restaurant operators can understand their food costs, as well as gain insights about the inner workings of their restaurant through data and make the digital transition successfully. Here are a few of his points summed up briefly:
1. Dedicate Yourself To Food Costing
Margins are only getting thinner with the growing prevalence of 3rd party delivery, and understanding what it truly costs you to make a meal is a step you must take. Algorithms like those used by Galley Solutions can make this process much easier, and therefore help you know how much to order and when to order it.
2. Be Agile
"If you're not an agile, technology-enabled business, it's gonna be really difficult to survive in the future." – Ian Christopher
3. Be Transparent With Your Data
One benefit of traditional dine-in is being able to interact with the kitchen. You can talk to the chef, ask the waiter where the tomatoes are from, etc. As digital ordering increases and these interactions become rarer, Ian pointed out that customers will still want to be a part of the process. They may want to know more about the supply chain or where the ghost kitchen they're ordering from is located. This need can be filled by restaurants through data.
4. There Is Hospitality In Technology
Most people that get into the hospitality business do it for the fun of making others happy. You know, seeing the smile on someone's face as they bite into your food. This has caused some to be reluctant in adopting technology for the lack of face-to-face interaction, but Ian noted that tech helps make a good customer experience. That's still hospitality!
5. Stay Strong And Focus On Efficiency
Ian expressed a sense of reverence for the hard working, innovating, and tough restaurateurs out there who are making it through this pandemic. His last piece of advice was to focus on your core operational efficiency – it will see you through!
———————————————————————————————————————–
Thanks for reading! Make sure to check out the whole podcast, as well as other interviews with restaurant/business gurus by checking out "Give an Ovation" on podcast.ovationup.com, or your favorite place to listen to podcasts. Thanks Ian!
For More From Ian and Galley Solutions:
Subscribe To Our Newsletter
Get updates and learn from the best